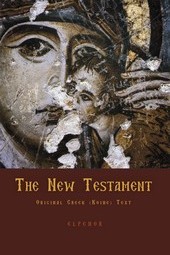 Saint Gregory the Theologian is depicted in three quarter view, turned towards the left. He is wearing a polystavrion phelonion and an omophorion set with crosses, and is holding up between his hands an open scroll inscribed with the text 'God reposing among the Saints'. Set on either side of his halo is the inscription 'St Gregory the Theologian'.

The face of the saint, with its broad brow, rough-hewn fleshy features and flat beard belongs to a type found in works of the first half of the eighteenth century, such as the frescoes in the Church of St Nicholas (1727) in Moschopolis, Albania (Chatzidakis 1987, fig. 98), the frescoes in the Church of Nea Panagia (ca. 1730), Thessaloniki (Tsigaridas 1994 (1), fig. 1), and the frescoes in the Church of St John the Prodrome (1727) in Kastoria (Tsigaridas 1994 (1), fig. 20 etc.). These works reveal a return to the iconographic types and artistic manners of the Palaeologan period.

This return to Palaeologan prototypes, especially those of Panselinos in the church of the Protaton, was a trend which made its appearance on Mount Athos in the first quarter of the eighteenth century and from there spread into urban centres across Macedonia, appearing in churches like the Nea Panagia in Thessaloniki (ca. 1730), St John the Prodrome in Kastoria (1727), and St Nicholas in Moschopolis, Albania (1727). The theoretical exponent of this movement, which stamped the artistic production of Mount Athos throughout the eighteenth century and into the early part of the nineteenth, was the Athonite monk Dionysios, from Fournas in the Agrapha (Tsigaridas 1994 (1), pp. 315-68).