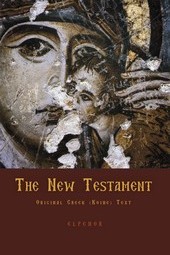 The popular saint is shown mounted and facing right, using his long lance to spear the dragon, which is lying on the ground, through the mouth. With his left hand he holds the reins of his blue-grey horse, which is rearing up and trampling the dragon's tail with its hind legs. Below the horse's raised forelegs stands the princess, and on the animal's rump sits the small slave rescued by the saint. Two mountains rise in the background and in the top right corner the Hand of God appears from a quadrant of the heavens to bless the saint.

This icon follows the iconographic type of the mounted saint used by Orthodox painters throughout the period of Turkish rule. This convention is known to have been created in Crete by fifteenth-century painters using Palaeologan icons as models (Chatzidakis 1977, p. 75).

The icon is exceptionally well done. The detail in the harness and in the saint's corslet, with its mass of gold striations incorporated into the design, and also the matching vermilion of the saint's cloak, the princess's robe and the dragon's wings, are all reminiscent of works attributed to fifteenth-century Cretan painters and especially to Angelos (Vokotopoulos 1987, p. 411. Vassilaki 1990, p.80), who seems to have specialised in dragon-slaying mounted saints (Vassilaki 1989, p.210).

Although this icon shows Western influence in the harness and decoration of the corslet, the Byzantine artistic tradition represented by the rendering of the saint's head, the rugged landscape and the Hand of God made this work acceptable to the strict monastic community of the skete.