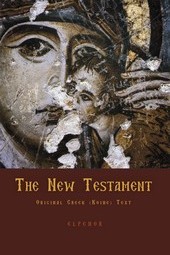 Both saints are depicted full-length, standing, turning slightly to the right. St Julitta occupies the centre of the icon wearing a long dark brown mantle and a dark blue tunic; her right hand touches her son's head and her left is slightly raised with the palm outwards, a characteristic martyr's gesture. St Cerycos on his mother's right wears a russet tunic and a red cloak and raises both hands.

Both figures turn towards the bust of Christ in an irregular multi-rayed glory in the upper right corner. He holds a closed scroll in his left hand and makes a gesture of blessing with his right. On the light green ground survive the identifying inscriptions: 'St Julitta' and 'St Cerycos'.

From an artistic point of view, with the painterly modelling and limited linear highlights on the cheekbones, chin, and brow, the faces of Cerycos and Julitta reflect Palaeologan painting techniques, which continued into the first half of the fifteenth century (Borboudakis 1991, pl. ΚΓ΄) The drapery of Julitta's mantle, with its wide, flat folds and geometrical luminous highlights, also recalls techniques used in that period (Holy Image, Holy Space 1988, nos. 30, 32). It seems reasonable, therefore, to date the icon to the first half of the fifteenth century. The light green, rather than gold, ground is also seen in portable icons in the same period.

It should be noted that the figure of Christ is a later addition by a northern Greek workshop in the sixteenth or seventeenth century.