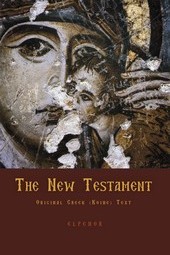 St John the Baptist is portrayed from the waist up in an attitude of supplication, turning three-quarters to the left. He wears an olive-green tunic that forms large structured folds. The inscription on the gold ground of the icons reads: 'St John the Baptist'.

This figure's physiognomical type, with the long narrow face, the linear, schematic definition of the volumes, the sharp chiaroscuro, and the wide flat body topped by a small head, attests direct links with the frescoes of John the Baptist in Dionysiou Monastery (unpublished), of the Forerunner in the Baptism in the katholikon of the Great Meteoron (Chatzidakis - Sofianos 1990, fig. 127), and the representation of the saint in the Great Deesis in the katholikon of Docheiariou Monastery (Millet 1927, pl. 237.2).

According to archival sources, the frescoes in Dionysiou Monastery were painted by Zorzis in 1547; those in the Great Meteoron (1552) and Docheiariou (1568) may also, in all probability, be ascribed to him (Chatzidakis 1987, p. 297). So the close similarities which this icon of John the Baptist shares with the painting of Zorzis suggests that it may confidently be included in his artistic output (see also no. 2.53).