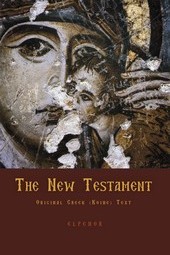 Inscription in the middle of the lower margin 'in Venice in the year of Our Lord 1754'.

The fortified monastic complex rises above strong walls with carefully isodomic stonework pierced by gun ports from which cannons project. Higher up are balconies, behind which the buildings inside the monastery can be seen. These include the imposing tower, the katholikon, the Chapel of St Nicholas and the bell tower with its clock, the refectory, the assembly room, and farther back the Chapel of All Saints, the Chapel of St John Chrysostom and the monks' kellia. Lower down to the left, above the gate, is a wall-painting of St John the Baptist, to whom the monastery is dedicated. A road leads down from the gate past the shrine and store to the arsenal, where a large sailing boat is being winched in by a monk. Around the monastery, interspersed among scattered trees, are the rest ancillary buildings: to the left the olive press, the stables, the cemetery, the pavilion and a stylised representation of the garden; and to the right, 'towards the sea, the new house' and above it another stylised garden and the Chapel of the Holy Apostles. The picture is completed with an icon of St John the Baptist on the left and the title of the work in three languages, Greek, Latin and Slavonic.

The anonymous engraver has taken pains to create a balanced whole distinguished by the meticulous rendering of architectural detail. A new engraving of this subject was produced in 1780, differing only in the dedicatory inscriptions and the decorative border.