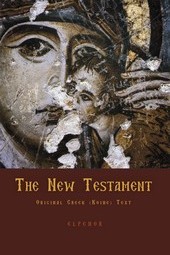 A hemispherical bowl with a separate ring-shaped base. On the front a triple-band cross formι, with two half acanthus leaves sprouting symmetrically from its base.

Various types of cross adorn other Byzantine marble holy-water phiales and baptismal fonts, like those at Pantokrator Monastery on Mount Athos (unpublished), the Monastery of Hosios Meletios near Megara (Orlandos 1939-40, p. 103, pl. 51), Mistra (Millet 1906, pp. 459ff., fig. 3), and the Byzantine Museum in Athens (Soteriou 1929, p. 78, fig. 74).

The simple relief ornament on the Vatopedi phiale, with its sharp linear execution, may be compared with similar crosses on the closure panels of the templon in the Church of St Achillios, Prespa, another on a window mullion in the Protaton, as also the cross on a capital in the Monastery of Hosios Loukas, Phocis. On this basis, the Vatopedi phiale may be dated to the late tenth or early eleventh century.