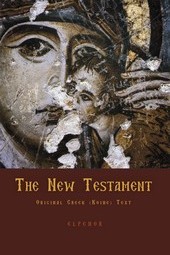 The long stem of this candlestick, square at the ends and cylindrical in the middle, is made from a single piece of wood. Squares and circles of bone are set, alternately, into hollows in the wood. On the cylindrical part of the shaft they are framed by a diamond-patterned tress of the same material, while on the squared ends they are bordered by parallel lines. Black lines painted on the inlays form eight-petalled rosettes, some with concentric circles at the heart (cf. Han 1966, fig. 35). The hemispherical wooden base is painted in red, yellow, black and white, in floral and geometrical patterns imitating the concentric circles on the inlays. The same bright colours are used in the inlay decoration of Ottoman furniture as well as the episcopal throne and the wooden choros in the Piva Monastery (1601) in Montenegro (Atil 1987, figs. 107, 109-10. Han 1966, fig. 38. Skovran 1980, pls. XX-XXI, cf. also figs. 11-13 with the painting of intarsia work). The wooden shield may possibly have been added during repairs to the candlestick.

The intarsia work on the cylindrical shaft shows extraordinary skilful workmanship, with glue and tiny rivets used to secure the inlays to the hollows in the wooden surface. In general terms, the characteristic feature of the ornamental inlay work found on sixteenth- and early seventeenth-century ecclesiastical furniture and other similar items is the tiny size of the inlays used; by contrast, the tiles used in the decoration of Ottoman furniture in this same period were relatively larger. A further difference would appear to lie in the Ottoman use of marquetry, a process in which patterns are formed by the insertion of pieces of wood, shell or ivory into a wood veneer that is then applied to the surface of a piece of furniture (Dictionary of Arts 1996, 20, p. 645): no examples of ecclesiastical items from this period with marquetry decoration have yet been found.

A number of craftsmen are commemorated in inscriptions above the doors of the Monastery of Vatopedi (1567), on the throne of Patriarch Ieremias II (1577; see no. 9.65), and on the doors of the Monastery of Iviron (1597 and 1622; Millet - Pargoire - Petit 1904, nos. 235-6, pp. 72-3): Ignatios and Ioasaph, Lavrentios of Athens, Theophanis, monk. Father S. Gerlach, one of the priests accompanying a Habsburg delegation to the Sublime Porte in about 1576, noted that small chests and other items decorated with inlaid work were being manufactured in Athens (Vacalopoulos 1964, p. 311 n. 4). While this is an interesting observation, there can be no doubt that the primary agents in the popularization and spread of intarsia-decorated ecclesiastical furniture were the various monastic centres, and first and foremost Mount Athos.