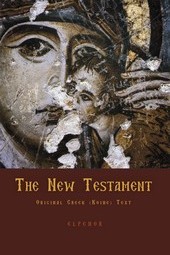 This censer has a hammered bowl, a cast lid with an architectural formation, and a long handle made from a foliate openwork ornament riveted to a base plate of the same shape. It sits on a short, cylindrical foot, secured beneath the handle to a hammered tubular shaft ending in a dragon's head. There are two later interventions of poor workmanship on the shaft and foot.

A number of different styles are apparent in the decoration of this katzi. The architectural formation of the lid with its pointed turrets and small riveted 'balusters' is typically Late Gothic, of a type frequently found in work from Serbia or other neighbouring regions (cf. Radojkovic 1966, figs. 79-80, 87). The open or three-petalled flowers with incised details which are visible above and behind the turrets are Ottoman-inspired. Finally, a Western European influence is seen in the tablets placed between the turrets, which display female figures, their bodies more revealed than concealed by their antique dress, standing contrapposto beneath arches surmounted by Baroque volutes. The most likely sources for these motifs are to be found in books printed in Western Europe, and particularly those published in Venice, whose title pages usually displayed an ancient Roman portal, flanked by allegorical or mythological figures, framing the title of the book (cf. Koumarianou - Droulia - Layton 1986, fig. 28. Goldschmidt 1974, pp. 66-70).

Figuring on the handle is the representation of the 'Prophets from above', in a typical Late Byzantine variation combined with the Tree of Jesse (Mouriki 1970, p. 248. Ballian 1992 (2), no. 10, where the inscription labels the characteristic iconography of the Tree of Jesse as the 'Prophets from above'). Here, a tendril spirals around the Virgin and Child, forming medallions framing busts of prophets, most of whom hold closed scrolls. One is represented holding an object, while another, probably one of the Evangelists, is holding an open book. Surmounting the whole is the figure of Christ enthroned, while the seraph at the bottom, represented with long, feathered legs, is holding up a pair of sceptres (cf. Chatzidakis - Sofianos 1990, p. 203). The whole is framed by a border of finely-wrought, leaves with engraved veining and curled tips, set on the diagonal and punctuated by tiny rivet-heads. This border is similar to one used on a pair of katzia made in Trikala in 1663 and 1664, today preserved in the Meteorite Monastery of Barlaam and the Church of St Nicholas on the island of Andros respectively (Drandakis 1963, pl. 355γ. Ballian 1992 (1)). That this katzi is of later manufacture is evident in the architectural formation of the bowl-censer, which is quite different from the smaller-bowled Late Byzantine style still used by the Trikala workshop. The subsequent evolution of this style may be seen in the 1735 and 1737 katzia in the Monastery of Vatopedi, which are better balanced and where the dragons, here clumsily hammered, are cast in elegant curves (Ballian 1996, figs. 470-1).