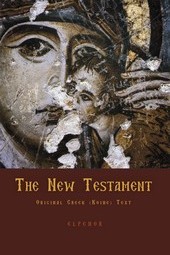 The monastery is illustrated as seen from the northwest, with six polygonal storeys rising above a fortified base pierced by slits and loop-holes. Numerous windows and balconies enliven the upper storeys, culminating in a two-storey light crowned by a dome with a large cross on top. Another dome caps the right corner of the monastery. On the rear face are three raised domes with crosses. The scene is embroidered on pale blue satin, mainly in mustard, pink and white.

On a photograph of this work (in the monastery) taken by Ali Sami Bey, court photographer to Sultan Abdul Hamid, the then Superior of the foundation, Hegumen Hieronymos, noted, 'The Holy Monastery of Simonopetra, on Mount Athos, embroidered in silk on satin by Dorothea M. Tsardaka of Krene in the year 1907'.

Krene was the name of modern-day Ηesme, in Asia Minor, the site of Count Orloff's famous naval battle in 1770. The embroidress copied an 1868 copperplate engraving of the monastery (Papastratou 1986, no. 499). It is interesting to note that, like their western counterparts, embroidresses from Asia Minor were using engravings as anthivola in the early years of the twentieth century. Similar works, copied from prints, are preserved in other great monasteries, such as that of St Catherine on Mount Sinai, and appear to have been gifts from wealthy expatriate Greek merchants.