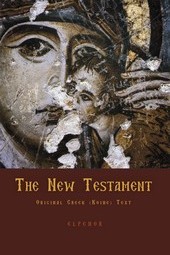 Printed from a copperplate onto a linen cloth, formed of two pieces seamed together vertically, this antimension is the work of Parthenios, a monk and engraver from Elassona, whose name is also known from other works. Engraved and printed in 1780 on the Holy Mountain, this is one of the ten first engravings known to have been made on Athos before 1800.

On the bottom border we read the following inscription: 'ΕΝ ΤΟ ΑΓΙΟΝΥΜΩ ΟΡΕΙ ΤΟΥ ΑΘΩΝΟΣ ΠΑΡΑ ΠΑΡΘΕΝΙΟΥ ΜΟΝΑΧΟΥ ΤΟΥ ΕΞ ΕΛΑΣΣΩΝΟΣ ΤΗΣ ΕΛΛΑΔΟΣ 1780, ΙΟΥΛΙΟΥ 12' (In the Holy Mount of Athos by Parthenios, monk of Elassona in Greece, 1780, July 12).

The broader horizons afforded by the new technique and the new material, together with the thematic adjunctions prescribed by liturgical developments, led by the middle of the eighteenth century to the creation of a rich new iconographic world centred on the decoration of antimensia.

The central, dominant theme of the Lamentation, which had appeared early in the eighteenth century, gradually began to occupy a more limited space in the middle of the antimension - as in this example -, while other scenes from the Life of Christ were added.

These secondary iconographic features create a broad framework around the central theme of the 'Epitaphios Threnos'.

In addition to the figures of the four Evangelists, represented together with their apocalyptic symbols in medallions framed by rococo ornamentation in the corners of the antimension, there are also representations of the Holy Trinity (top centre), the Descent from the Cross (right) and the Anastasis (left). This arrangement is found in several antimensia from the mid-eighteenth century.

A noteworthy feature is the inclusion by the engraver, in the lower centre, of a royal coat-of-arms, with a double-headed eagle whose body is covered by a medallion with a depiction of the Church of the Anastasis. Next to the eagle's crown are the letters KNΣT/ΠΛ (= Constantinople). This is a unique feature on an antimension, which occurs on another work by the same engraver, an engraving of St George, dating from 1779.

The antimension is in good condition. It is unlined, and bears in the centre of the reverse side the hand-written word 'εγγενισμένο' (consecrated). In its rococo ornamentation the decoration shows an obvious Western influence, for Parthenios used to copy - although somewhat inexpertly - older compositions of foreign origin.

In this particular instance he was copying the antimension by Makarios Notaras, Bishop of Corinth, printed in Venice in 1769. Copies of this work by Parthenios are preserved in other monasteries and kellia on Mount Athos.