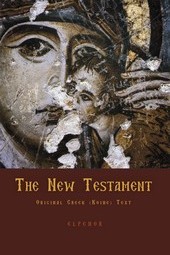 (a) Letter from the Holy Synaxis

Gregorios, the patriarchal exarch, being desirous of rebuilding the Stavronikita Monastery, obtained from the Synaxis at Karyes the concession of the deserted Phakenou Monastery, which belonged to the Pantokrator Monastery. When Gregorios abandoned his attempts to rebuild the Monastery, the project was continued by Patriarch Ieremias (I), who requested and in a written document was accorded possession of the Phakenou Monastery. The brothers of Pantokrator, however, broke into the building, wrecked the church and occupied the land. At that point the Patriarch came to Mount Athos in person, pardoned the monks from the Pantokrator for the havoc they had wrought, granted them part of the Phakenou property and, together with the Synaxis, traced out the precise boundaries of the Stavronikita Monastery. The Monastery is required to furnish the Protaton with three litres of wax and three litres of oil annually.

(b) Ratification by the Prelates

The metropolitans and bishops subject to the patriarchal throne confirm the independence and integrity of the Stavronikita Monastery erected by Patriarch Ieremias (I) and dedicated to St Nicholas, as well as of its dependencies.

There follows a long list of 68 autograph signatures of all the prelates subject to the Patriarch of Constantinople.