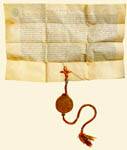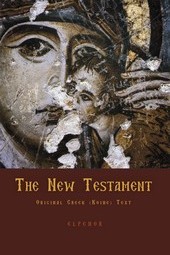 Jeremy Movila, Prince of Moldavia, confirms the dedication of Golia Church which was rebuilt by the logothetes Golia to Vatopedi Monastery. The dedication was made by the wife of the logothetes wife, Anna, and their son, Michael.

For the salvation of her soul and the souls of her children, Michael, Maria, Solonica, Lazarus, Gregory, and Demetrios, her parents, and other relations, and also in memory of her late husband, the logothetes John, Anna has endowed the church with: the villages of Rujintzi, Burnareshti, Golaeshti (half), Terchileshti (half), Rushi (half), Turceshti (one third), two vineyards, some plots of land, and fourteen gypsy slaves with their families.

It has been decided that two memorial services a year shall be held in Vatopedi Monastery for all her relations, and the monks shall take care of Anna if the need arises.