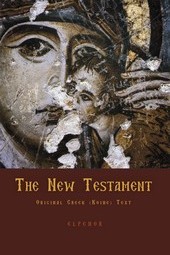 Scribe's note. In the form of a cross at the end of the manuscript (fol. 294r):

'This sacred and edifying book, which contains the feats and trials of martyrs and monks, is now finished. It was composed by the late Symeon, who became a magistros and logothetes, and written by Niketas the celebrated patrikios in charge of the bedchamber, protected by God, servant of our mighty, divinely appointed and Orthodox rulers, our Christ-loving sovereign Michael and most pious lady Zoe born in the purple. It was written with great zeal and spiritual fervour and completed, in the name of the Father Almighty, the co-eternal Son, and the Holy Spirit, in the month of February in the year 6550 (= 1042).'

Apart from the above scribe's note, the manuscript contains other important notes as well. The pages are also numbered in a continuous sequence from 1 to 585, beginning, however, on folio 2.

Decoration. Numerous elegant, multicoloured headpieces and initials.