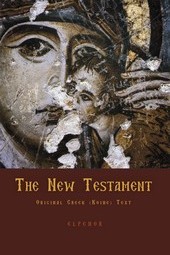 As was pointed out in the brief introductory note, on account of their religious or liturgical content the vast majority of manuscripts on Mount Athos are of no great interest. Nevertheless, there are some manuscripts which preserve texts which are either unknown elsewhere or are of particular value to the study of Modern Greek history and literature. This is borne out by the rare though not unusual discoveries of such texts by both Greek and foreign researchers. One such manuscript is Codex 6 of the Stavronikita Monastery which, amongst other works by John Chrysostom, contains eight Catechetic sermons by him unknown elsewhere, which were discovered in 1955 and published in 1959 by the Jesuit scholar Wenger.

Scribe. Niketas kouboukleisios.

Scribe's note. At the end of the first codex (fol. 339):

'Lord, help thy servant Niketas kouboukleisios who wrote this book with zeal. Together with him consider also the illuminator Konstantinos Raidestinos, taboullarios from Adrianople. Amen.'

Script. Perlschrift type, a little 'thick' and broad.

Note. The manuscript consists of three codices bound together (codex convolutus):

I. Fols. 1-339: parchment, 11th c.
This comprises 41 homilies of John Chrysostom, numbered from 1 to 41. The first 51 folios of this codex contain the eight Catechetic sermons, unpublished until 1959.

II. Fols. 340-448: parchment, 11th c.
This comprises 9 homilies of John Chrysostom, numbered from 16 to 23. The first homily has the beginning missing.

III. Fols. 449-453: parchment, 11th-12th c.
This is a fragment of an Evangelistarion, which contains the first Epistle of John.