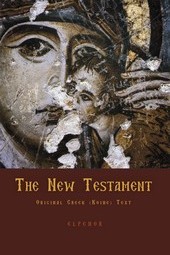 Portolanos Con Gratia, et Privilegio del distintissimo Dominio, che nessuno non possi stampar la presente opera sotto le pene contenute in esso privilegio. In Venetia. 1573. Nel mese di Zugno.

fol.[180].- The earliest (demotic) Greek edition of a Portolano, a navigational guide for sailors. Seven other Greek Portolano editions have been found for the period up to 1800. In this edition the printer's name is not mentioned, but it is known to be the Venetian Cristoforo Zanetti (1519/1520-1582).

On the title page, in a decorative frame, is written the name ΓΕΜΕΛΟC instead of ΓΕΜΕΛΛΟC, above twin babes and two crosses, one below the other. This is the name of the publisher Agostino Gemelli (gemelli being Italian for twins), who had married Dianora, daughter of Andreas Kounadis from Patras, a printer in Venice who died in 1523. Agostino's brother Niccolo, also a printer (hence Gemelli = Twins), had married Elisabeth, another daughter of Andreas Kounadis.

The compiler was Demetrios Tagias, from Parga in Epiros, who in his prologue writes that for this work he used a manuscript that came into his hands in 1559.

This is the only copy on Mount Athos of this rare edition.