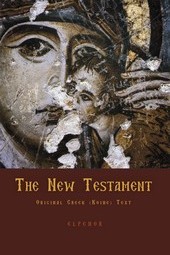 Dedicatory note on a folio at the beginning:
'This synaxarion for the six months from September, together with the other one for the six months from March, has been donated to the lavra of Karyes by His Reverence Ignatios, Metropolitan of Thessaloniki, for the commemoration of his soul, through the co-operation, financial aid and inducement of our holy father hieromonk Ioannikios, Protos of Mount Athos, in the year 6793 (= 1284-1285).'
A careful reading of the above dedicatory note, which is sometimes misinterpreted, reveals that Ignatios was a metropolitan of Thessaloniki and that he dedicated this codex to the lavra of Karyes at the bidding of the Protos Ioannikios. It remains uncertain whether the dedicator Ignatios also wrote the manuscript. In any event, the note confirms in one way or another the close ties and collaboration which existed at this time between Thessaloniki and Mount Athos.
The manuscript is believed to have been written in the same year as its dedication to the lavra of Karyes.